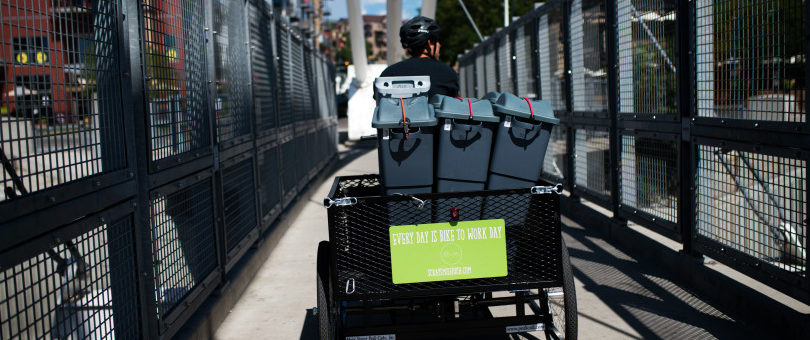 Posted by Main Street Staff
On January 8, 2020
0 Comments
"Landfills are a dead-end. Composting is a regenerative alternative" – Soil Cycle
Compost enthusiasts nation wide are on a mission to promote the earth's natural recycling process, by carrying your compostable waste from your doorstep back into a community garden… via bicycle!
Going the extra mile to go green, Soil Cycle (pictured below) is one of the many composting companies nation wide to choose pedal-power over cars and trucks, making their composting process even more eco-friendly. Other pedal-powered compost companies using Main Street Pedal-Trucks include Scraps (Colorado – pictured above in Downtown Denver), Compost Now (North Carolina), Common Ground (New York), East Side Compost (Texas).
Soil Cycle welcomes volunteer bike drivers! Sign up for a 3-hour shift bike shift by emailing tanvi@coloradospringsfoodrescue.org . This is a great way to serve your community while also getting your daily dose of exercise and sunshine. (The other composting companies accept volunteers, as well. Find info on their websites linked above.)
Thanks Soil Cycle in Colorado Springs for this great pic (below) of the PedalTruck in-action in the neighborhood, picking up compost!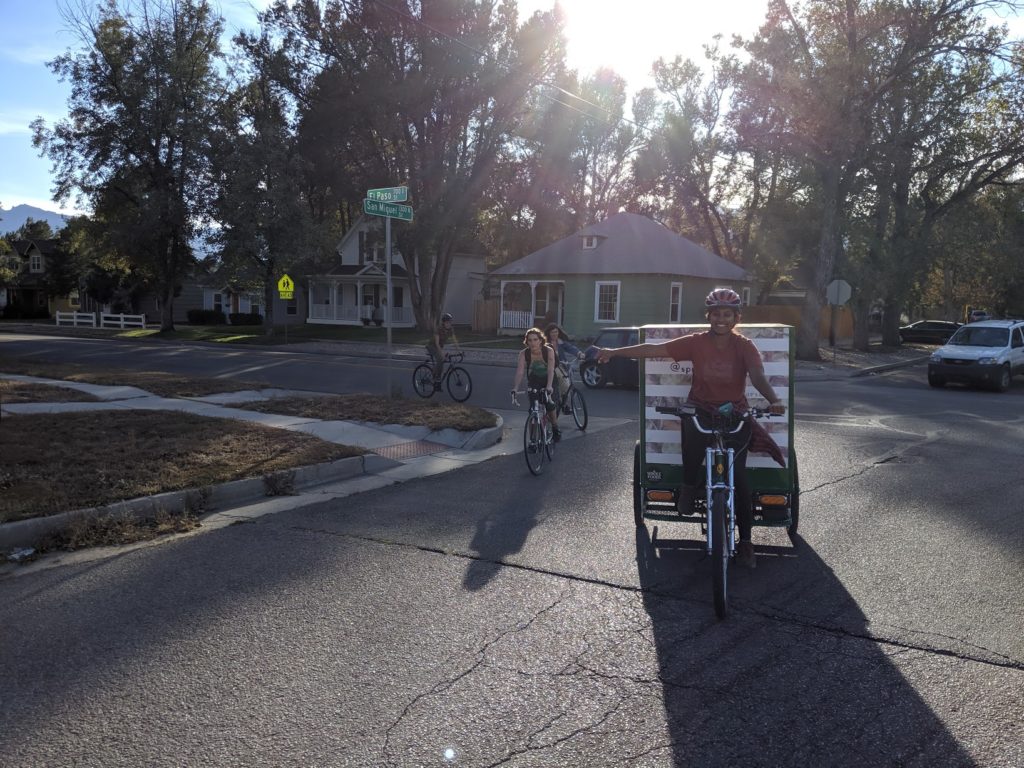 Comments
comments