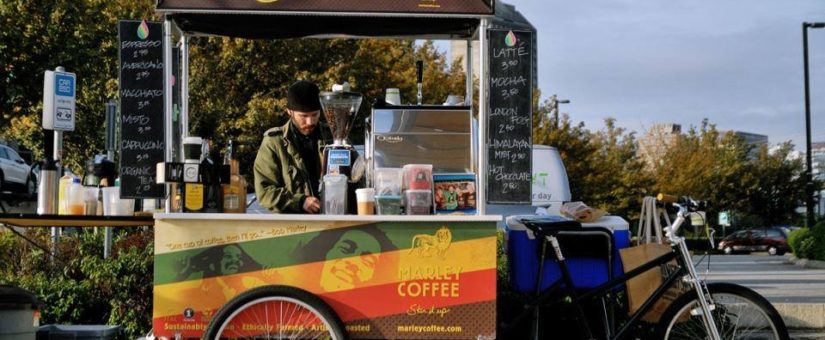 Posted by Main Street Staff
On October 2, 2018
0 Comments
Ever see Marleys Coffee Bike Caffe roaming the streets of Denver? This coffee business, created by Rohan Marley (son of Bob Marley), ran from 2014-2016 in downtown Denver. However recently the enterprise has come to an end…. Man, we miss it!
Checkout this article and video about how the Bike Caffe got started and how Marley Coffee got their business on wheels, selling coffee around Denver. The frame for their vending trike was made right here at Main Street Mobility!
Now that they're gone.. who's next?? Denver needs it's coffee on wheels!
https://www.westword.com/restaurants/marley-coffee-cranks-up-bicycle-caffes-around-denver-5765781
Comments
comments